Bad News... Adobe acquires Figma for $20B | Stock Analysis: Should I Buy?
Adobe buys Figma for... *gulp* $20B... clearly overpaid, but creates a potential opportunity for going long $ADBE.
What happened in the markets last week was a stark realization after FedEx CEO warned of a global recession. If you're up-to-date on that news, he cited concerns about slowdowns in Asia (i.e. China) and Europe – which is not so much "news". But, when companies like FedEx – often seen as a barometer for the economy misses on earnings by nearly a half, and withdraws guidance... I guess everyone pays attention.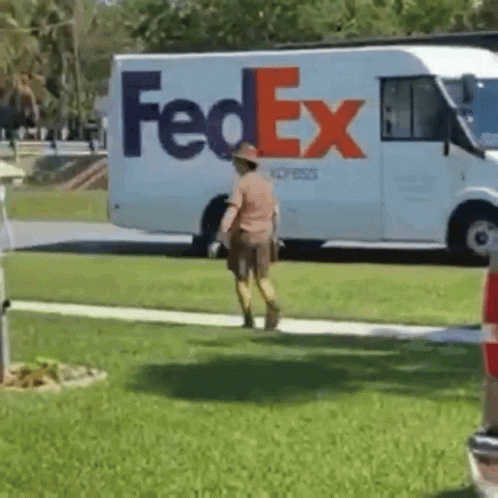 Although the US economy and consumer is doing relatively well, we live in a very globalized economy. Also, the companies in the S&P 500 are not exclusively generating revenues from the US... their multinational companies. So, everyone will be impacted.
Speaking of the S&P 500, let's re-visit valuations for a second. We're currently sitting at a 16x forward P/E, which has come down considerably. Maybe this is the bottom? But, maybe there's another 2x multiple contraction.. or maybe we go as low as a 10x forward P/E if we repeat 2008.
Of course there's a sharp slowdown in real estate coming, but I personally don't see a repeat of 2008 or a credit crisis where households aren't as leveraged, but to me it's very clear that the small- and mid- caps at a forward P/E of 12x offer a much more attractive risk/reward since they're pricing in the (inevitable) recession.
Another key thing to keep in mind, is that earnings revisions have only just begun. So far, net earnings revisions are down -10%, where this realistically needs to be come to -20 or -30% imo looking at historic benchmarks. There's no denying we're in a pretty shitty situation coming off the backs of unprecedented stimulus, so if earnings estimates HAVE to come down.
Taking this a step further, and considering yields, the spread between the S&P earnings yield and 10Y nominal rate is at multi-year lows. And, again, that's not even factoring in negative revisions.
The key thing to keep in mind here is that we're hiking into a weakening economy, so charts like this suggesting the Fed will cut before things get worse (which might be true) don't hold too much value imo.
I know I might sound like a bear, but I just wanted to share some thoughts before going into what I think is "good news" in this... those who are patient, sitting on a cash position, or at least hedging through this will have some great buying opportunities. Of course, no one will be able to tell you the exact bottom, but the long-term risk/reward is ALREADY in our favor.
Is Adobe Stock A Buy?
One of the companies which took a huge hit recently, is Adobe. I have a previous video about them, where I mentioned them being among the highest quality SaaS companies. I still believe that. But, their stock is at an insane discount to what it was. I didn't make long-term buys, but now I'm interested.
Figma Acquisition
Aside from the markets contracting as a result of all the macro, Adobe dropped another -20% after announcing its Figma acquisition for... face palm... $20B.
Before we get into the valuation of the deal and that of Adobe, what exactly is Figma?
The Figma Story
Dylan Field, Figma CEO, was a Brown University dropout. His original startup idea was revolved around drones, not design. He was also selected for the 'Theil Fellowship' or $100,00 in funding and connections for his eventual startup of Figma. The concept behind it was simple... making the design process more efficient, collaborative, and web-based. Think Google Docs for designers. Of course Adobe is the biggest player here, moving to the cloud, but not the same as being browser-based.
They've clearly been adopted by designers and teams alike, especially with startups – especially as a superior alternative to Adobe XD. I'm not a designer to comment on the differences, but the numbers do the talking.
Figma Valuation
Figma now has about $200M in ARR, and expected to double in the year (i.e. 100% growth rate). Their TAM, according to Adobe, is $16.5B by 2025 – which does represent a huge opportunity to be seized quickly.
It's clear that Adobe saw a shift in behavior and recognized that Figma was best positioned to benefit from that shift, and decided to pay a premium. What is that premium, however? Well, Snowflake (SNOW) being one of the most expensive public SaaS is trading at near 25x P/E with about half the growth rate. I would argue that Snowflake has a much larger TAM, so essentially paying the same growth-adjusted multiple is expensive by any means.
I think there are very few ways to justify this valuation other than Adobe being desperate. In fact, Adobe paying 50x revenue is a clear sign of that. If that's not enough, what makes this really frustrating to shareholders is that they were aggressively buying back stock, only to issue more for the Figma acquisition.
Adobe will now be effectively "selling" stock at a lower price, since half of the acquisition will be paid for in stock (the other half in cash/debt) . Approximately 6 million additional restricted stock units will be granted to Figma's CEO and employees that will vest over four years subsequent to closing.
Figma, on the positive side, has greater than 150 percent net dollar retention. They have a efficient operating model, with gross margins of approximately 90 percent and positive operating cash flows. So how will this impact Adobe going forward and is the selloff justified?
Adobe (Updated) Valuation
As a reminder, all valuation sheets are available to premium members of The Hawk Letter and Discord. I highly recommend you join, to make your own assumptions and investment thesis :)
Based on my previous Adobe valuation model, a 5% impact to margins over the next couple years. Which Adobe also said would be accretive to EPS by year-three. In any case, I can't factor in fully for the dilutive nature of stock issuance and debt (which they'll need to take) for the deal. So, I've just buffered an additional 5% to margins to be conservative. Their revenues are safe to increase by 5% given $400M ARR from Figma represents approximately that of Adobe's $13B in ARR.
What concerns me immediately, is that we are going to likely see earnings contracting in the year going forward, which is still trading at a 29x P/E. Though that is much cheaper than historic valuations, there's still some risk here.
In terms of fair value, through my DCF, I do believe they are undervalued and Figma will be adding to cash flows, so that's a positive to the valuation story. While taking into consideration some contraction in forward earnings multiple, I still see a target price $370 – which is aligned with analyst targets.
Concluding Thoughts
However, to conclude, there is undeniably some risk here.
There is risk that Adobe made a dumb deal. They clearly overpaid. Are they desperate or overly excited about the opportunity?
There's also risk that this deal doesn't pass through regulators. A deal of this size will definitely come under regulatory scrutiny. I mean, if they aren't even allowing Meta to acquire a VR fitness app now (lol), then this will definitely be looked at. Though I'm not a regulatory expert, there's a chance it passes on the fact that the acquisition is a net positive to customers and users.
In any case, I don't doubt that Adobe is one of the strongest and highest quality SaaS with a real moat. They do command a premium in valuation and multiple. But, they just killed their growth for at least the next year. I want to buy this company, and the real question is when? Technically speaking, waiting until $250 (or the covid lows) can be prudent. That might be what I do... since there aren't many tailwinds I see here. What do you think?
---
Disclaimer:
All material presented in this newsletter is not to be regarded as investment advice, but for general informational purposes only. Day trading does involve risk, so caution must always be utilized. We cannot guarantee profits or freedom from loss. You assume the entire cost and risk of any trading you choose to undertake. You are solely responsible for making your own investment decisions. Owners of this newsletter, its representatives, its principals, its moderators, and its members, are NOT registered as securities broker-dealers or investment advisors either with the U.S. Securities and Exchange Commission or with any securities regulatory authority. We recommend consulting with a registered investment advisor, broker-dealer, and/or financial advisor. If you choose to invest with or without seeking advice from such an advisor or entity, then any consequences resulting from your investments are your sole responsibility. Reading and using this newsletter or using our content on the web/server, you are indicating your consent and agreement to our disclaimer.
The rest of this post is for premium subscribers only