Chinese EV Stocks ⚡ BYD vs Tesla Killers (NIO, XPEV) 🤔 Warren Buffet & Cathie Wood Stocks
BYD, a company that both Warren Buffet and Cathie Wood are in... is this THE tesla killer? Let's dive into Chinese EVs...
If you read my recent post on EV stocks, you would have noticed I left a big player out of the analysis, which I wanted to look at separately. It's a name that's gotten a lot of attention lately, for surpassing Tesla EV sales. And, arguably, the closest to be named a "Tesla killer". A company that Warren Buffet's Berkshire Hathaway has a 20% stake in... and even Cathie Wood has a stake in... sounds crazy just using the two names in the same sentence! A value investor, and a whacky (i.e. growth) investor. I'm talking about BYD.
Is China Investable?
For the purposes of this piece, we are going to ignore the argument as to whether China is investable or not. Because we're going to talk about valuations, it's impossible not to discuss what premium/discount we assign to US vs Chinese equities, but I'll leave that up to you, for the most part.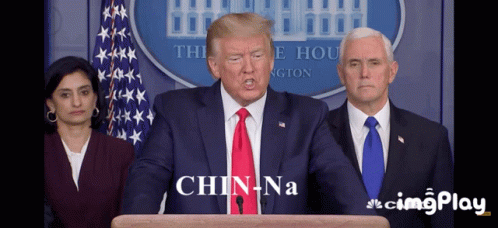 However, it's unarguable that Chinese equities are at a discount to their American peers, and potentially leading the trend to a recovery. Just look at the chart below... there's many Chinese companies trading below their fair values according to Morningstar.
As I mentioned before, China seems to be leading the way in terms of EV development and adoption. So, it's definitely one area to pay attention to.
BYD = "Build Your Dreams"
First, it stands for "Build Your Dreams" – thought that was kinda cool. Based on market cap, BYD is the third-largest automaker in the world... that is huge, considering it wasn't even originally an automaker.
Founded in 1995, BYD started out as a battery maker and entered the automobile business in 2003. The company  diversified into areas such as cellphone assembly and solar cell manufacturing. But, leveraging its strength as a battery maker, the company is developing electric and plug-in hybrid vehicles with vertical integration.
BEVs vs PHEVs vs HEVs
And, it's doing a phenomenal job at that. As you probably heard from the headlines, they recently passed Tesla in terms of global EV sales. But, you might also know that those headlines are somewhat misleading, since BYD's count includes both battery EVs (BEVs) and Plug-in Hybrid EVs (PHEVs) – there's quite the difference, which you can see EVGo (my favorite EV charging stock, if you didn't know) does a great job explaining below.
So, technically BYD didn't surpass Tesla in BEV sales... but, it's worth asking, what is the future? Is it BEVs or PHEVs? I think it's safe to say it's BEVs... but, which is getting more adoption right now? Surprisingly, for BYD, it's PHEVs... probably because their cheaper.
Sales by Segment and EV type
Looking deeper into BYD's sales by segment, although not relevant just now (but will be when we look into valuation) you can see that roughly 50% of their sales are coming from automobiles, whereas 40% comes from their mobile business and 10% from batteries. Side note: apparently BYD will be supplying Tesla with batteries "very soon"
Drilling into EV business, you can further see that roughly 50% of their sales are from BEVs whereas the rest is from PHEVs (i.e. plug-in hybrids). It's also very clear that the PHEVs grew much faster in 2021. I find this interesting, because the trend in the USA is different.
In the US, BEVs are leading in terms of adoption, and obviously Tesla is leading the way by a mile. It's just important to know the geographical differences in adoption when comparing the two companies. It could be infrastructure-related or something else... but clearly, we still have a long way to go to build EV infrastructure if we simply compare charging stations to gas stations.
Valuation & Analysis
As a reminder, all valuation sheets are available to premium members of The Hawk Letter and Discord. I highly recommend you join, to make your own assumptions and investment thesis :)
Let's dive into the valuation & analysis... adding BYD to our list of EV companies.
41% revenue growth in 2021 (of which 50% comes from EVs)
24% CAGR growth based on analyst mean consensus, which is similar to Tesla's growth
Net profit margins of 1-3% vs. Tesla's margins of ~10-15% 😳
In terms of deliveries, I removed PHEVs for comparative purposes, which left BYD delivering 320,810 BEVs in 2021 versus 932,473 for Tesla. Including their PHEV deliveries, would put BYD at 593,745 total EV deliveries. This is still a very impressive number. With double the growth rate, they can catch up to Tesla by 2024.
In terms of valuation, BYD is priced at 4x sales (versus Tesla's 14x). I'd say BYD is more attractive than the startup players, given it's already proven profitability and much less riskier. We'd have to consider that Tesla has about 5x the net profit margin. So if you factor that in, is getting up there with Tesla's valuation. Now you add in the "China discount" it's hard to say this is a good deal. Unless, there is some sort of data suggesting margins can reach Tesla's. But, based on analyst estimates, this isn't showing.
Concluding Thoughts
Seeing the margin challenge, makes me re-evaluate my entire previous thesis as to whether Chinese EV stocks are attractive, or even American automakers like Ford and GM. But, it's either that, or you bet on Tesla... but at what valuation? That, you'd have to decide if it's a car company or a tech company. I'm not in a rush to buy either. We're still so early in EV adoption, and it's really hard to compare anything to Tesla tbh. But, the industry and technologies are changing fast. It's hard to bet that someone will come and beat Elon... it's tough to bet against him.
That being said, how often can you buy shares in a company that both Warren Buffet and Cathie Wood is behind?
Conclusion: I'm not convinced to put my money in BYD yet.
---
Disclaimer:
All material presented in this newsletter is not to be regarded as investment advice, but for general informational purposes only. Day trading does involve risk, so caution must always be utilized. We cannot guarantee profits or freedom from loss. You assume the entire cost and risk of any trading you choose to undertake. You are solely responsible for making your own investment decisions. Owners of this newsletter, its representatives, its principals, its moderators, and its members, are NOT registered as securities broker-dealers or investment advisors either with the U.S. Securities and Exchange Commission or with any securities regulatory authority. We recommend consulting with a registered investment advisor, broker-dealer, and/or financial advisor. If you choose to invest with or without seeking advice from such an advisor or entity, then any consequences resulting from your investments are your sole responsibility. Reading and using this newsletter or using our content on the web/server, you are indicating your consent and agreement to our disclaimer.
The rest of this post is for premium subscribers only