Elon Musk Twitter Shares: MISTAKE vs DeSo ?!
Is Elon making a mistake with his Twitter investment? 👀 Open-source is NOT decentralized (i.e. DeSo).
By now you've heard that Elon Musk bought a 9.2% stake in Twitter, making him the largest shareholder in the social media company. If you don't know, or need a recap... let me break down the series of events that lead to this.
On March 24th, Elon runs a poll asking if Twitter's algorithm should be open source. Not surprisingly, more than 80% of people said, "Yes". I found it interesting when Twitter user @muratpak suggested a decentralized alternative instead, Elon seemed to dismiss the idea. I am curious as to why Elon doesn't believe in a decentralized future of social media. But then again, I am judging his views based off a tweet.
The next day he polled whether people believe Twitter adheres to principles of free speech, and 70% of people said, "No". This can be a very political question, but I think it's clear everyone wants a more open and censorship-resistant form of social media.
Elon Musk, from what I understand, is looking for ways to change the world and the way things are done. This can be an exciting challenge for him. So, there are two routes he can take (1) create his own social media platform from scratch; or (2) acquire another. He chose the latter, which was clear when Twitter filed a 13G disclosing Elon's 9.2% interest. 😲 This shocked everybody. That made him the largest shareholder. Even more interesting, the next individual shareholder Jack Dorsey, owns 2.25% (just for perspective). The purchase costs Elon somewhere near $3bn. We don't know what his plans are, but he doesn't seem to be playing around.
Business Model
What does Twitter do and how does it make money?
I'm assuming you know the answer to that (at least at a high level), but very quickly...
Twitter breaks its revenues down into two main segments –  Advertising Services and Data Licensing & Others. The majority of revenues (nearly 90%) come from Advertising on their platform. Data Licensing & Other revenue is made up of user data that is licensed out to partners and ad exchange services through MoPub – which was recently sold. That made up 40% of revenues in that segment. So, it's probably safe to just ignore the Data Licensing segment for our purposes, given how small it is expected to be going forward.
Twitter has a really impressive platform, and is constantly innovating. I think they successfully took the emerging market share from Clubhouse with Twitter Spaces. They're also leading the way for creator monetization, with Tipping, Newsletters, Super Follows, and more. Not to mention, NFT profile pics 🙄
But, Twitter seems to have grown a niche user base. There is a big finance and crypto community on Twitter, unlike any other platform. It has a wide reach, but it has always struggled with monetizing its users and seems to be comeback story... that just never made it. Maybe Elon changes that?
Key Operating Metrics
Twitter, like most social media companies, used to report Monthly Active Users (MAUs), but stopped in 2019... presumably because it seemed like they plateaued – which I think is going to be a problem for most social networks, especially since the pull-forward growth from the pandemic.
They changed their reporting to monetizable daily active users (mDAU), which is basically removing any spam accounts or duplicate accounts. Facebook should probably do this too, since it's a nice way to tame the user growth story (lol).
Twitter defines monetizable daily active usage or users (mDAU) as people, organizations, or other accounts who logged in or were otherwise authenticated and accessed Twitter on any given day through twitter.com, Twitter applications that are able to show ads, or paid Twitter products, including subscriptions.
Valuation & Analysis
As a reminder, all valuation sheets are available to premium members of The Hawk Letter and Discord. I highly recommend you join, to make your own assumptions and investment thesis :)
Twitter grew its revenues 37% in 2021, which is a huge jump from the 7% in 2020. But, before you get excited, based on their Q1 guidance I've annualized an 8% increase next year.
Their mDAU grew 13%, which is a slow down from the 26% in 2020. Twitter clearly has a user growth problem. So, they need to offset this with revenue growth. But, the question is, where does the growth come from? Open source and decentralization wouldn't help shareholders, unfortunately. I took very conservative growth rates and margins, assuming nothing revolutionary to the upside.
After considering a FV per share of $40, and considering other valuation metrics, I don't really see the upside for Twitter.
But, an investment in Twitter right now, would be based on the impressive developments they're making and Elon. I wouldn't argue against that, tbh.
The Future of Social
The future of social is decentralized and/or open-sourced. I think it's pretty clear that Elon wants Twitter to open-source, which would be congruent with his tweets and goals for free speech. The users should be able govern what the censorship and community guidelines are through code. I think, if anyone can do this for Twitter, Elon is the guy.
Decentralization is a question mark. What is the difference, you may ask? Decentralization means the decision-making power, organizational structure, data storage, etc. is all in the hands of the users and creators. Any value associated with a token of ownership would accrue to holders. I honestly don't see this in the cards, as Twitter is for-profit company with investors. There is no simple way for a migration from web2 to web3 to occur.
That being said, Twitter has been working on what appears to be a web3 version, known as Bluesky. Jack wrote a thread about this in Dec 2019, which you can read here. And he later gave an update Jan 2021, here. It's a project that will take a long time, which Jack says. But, it's very clear that there are other efforts already taking a lead in this space.
Projects like the DeSo blockchain, where developers can build their own social DApps on the ecosystem, and the various social apps are interoperable. This is huge, because the competition is between the apps and not the underlying blockchain itself. I just don't see how Twitter can develop something from scratch and take the lead here. There is also the Lens Protocol which was released by the Aave team on Polygon, which is something similar to DeSo. I want to do a deep dive into these decentralized social media platforms, in a future post. So, please make sure to follow for that!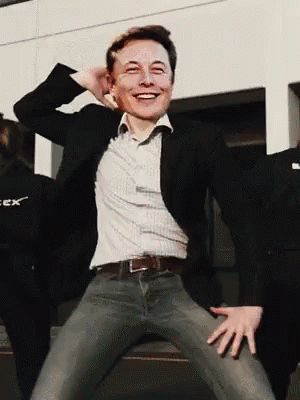 Concluding Thoughts
I am actually really impressed with Twitter as to how innovating and leading they are in the social media landscape. Jack has done an incredible job leading the company to what I believe is the future of social media and web3. There is no other web2 company leading an initiative in decentralizing the platform.
Now, with Elon Musk on board, with his intentions pretty clear (imo) this will only push forward faster. Elon is the guy to get sh*t done. Because the valuation on Twitter is reasonable, and the stock hasn't moved much. I wouldn't mind taking a bet on Elon and what Twitter is already building at $40/share or lower. Remember we have a lot of macroeconomic headwinds that will eventually cool off the recent run. So, be patient and don't chase it here.
Twitter is no where near what Facebook has built (which I will continue to add to at these levels), but it presents an opportunity at something different. The question is how does this solve monetization? I don't think we know the answer to that just yet. And that's precisely why I would take some wild bets on decentralized social platforms on existing blockchains, which I'll do a follow-up on... so stay tuned!
---
Disclaimer:
All material presented in this newsletter is not to be regarded as investment advice, but for general informational purposes only. Day trading does involve risk, so caution must always be utilized. We cannot guarantee profits or freedom from loss. You assume the entire cost and risk of any trading you choose to undertake. You are solely responsible for making your own investment decisions. Owners of this newsletter, its representatives, its principals, its moderators, and its members, are NOT registered as securities broker-dealers or investment advisors either with the U.S. Securities and Exchange Commission or with any securities regulatory authority. We recommend consulting with a registered investment advisor, broker-dealer, and/or financial advisor. If you choose to invest with or without seeking advice from such an advisor or entity, then any consequences resulting from your investments are your sole responsibility. Reading and using this newsletter or using our content on the web/server, you are indicating your consent and agreement to our disclaimer.
---
The rest of this post is for premium subscribers only