Is SNAP a buy or is it dead? 👻 Snapchat Stock Analysis
Is Snap just for nudes, or can it take it's fair share of ad tech growth?
I am quite invested in AdTech, as I do believe it's one of the safest bets in technology you can make for a longer-term. Yes, we're now in a period of macroeconomic uncertainty where companies are cutting their advertising budgets, but this is part of the cycle. It's still a very profitable model with high margins – at least it should be.... as it is with Facebook (META) or Alphabet (GOOGL), the undisputed leaders in this space.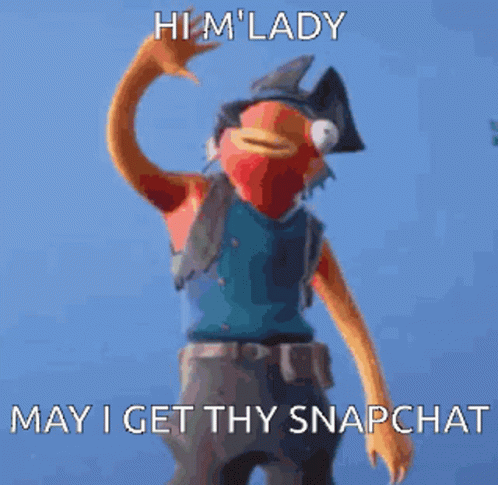 What (besides nudes) is Snap used for?
"It's not a advertising company, it's a camera company" (lol)... I don't quite follow the logic here, but they are a self-proclaimed camera company. However, they have proven to innovate and be leaders in the augmented reality (AR) space with mobile phones. That's what makes Snap a fun platform (outside of the nudes of course).
Outside of Camera and AR, the app has four other "platforms" – map, communications, stories, and spotlight. Outside of Communications and Stories, which seems to be the most common use case for Snap, I found Map pretty interesting and useful when trying to find out what's happening or "hot" in an area (especially useful during travel, for eg.). Spotlight is where creators stories are shared and featured, and where I imagine they have the most ad inventory and make the most money. From my personal experience, I hated it.. the user experience is horrible and the ads are very intrusive. But, I won't let that cloud my judgement as we look at the numbers... we'll get to that.
I will admit, however, that I am probably not giving Snapchat enough credit for the innovation they've proven to have over the past few years – which shows somewhat efficient allocation of their R&D budget. They have a lot of unique communities, like the AR Creator Community... but, I found that a lot of these creators are agencies that also create the same lens or filters for Instagram and TikTok. There isn't a real moat here that I can see. The Spotlight Creator Community is most definitely not one platform. Content Partners is unique... where creators are building exclusive series just for Snapchat... almost like a mini Netflix. I find that quite interesting as well.
Talk numbers to me
At the end of the day, like I always say, we need the numbers to do the talking. So, let's start by looking at user growth. Snapchat currently has 347M daily active users (DAUs) which has shown strong growth over the years. It's obviously growing much faster than Facebook Family of Apps, which is much larger. Looks like about twice or more the rate. But, on the flipside, also less than half the growth of TikTok, on another extreme. So, who is the benchmark? I honestly think that's a tough question to answer, given Snapchat is used for more (i.e. communications).
This is where average revenue per user (ARPU) matters, and the more important metric for investors. Before we get to that it's important to quickly look at the various ad formats in Snapchat, such as in-camera (lens/filters), and in-video (story ads, collection ads, app installs, etc.). They have a pretty advanced ad platform for their age, imo.
So, in terms of DAU, Snap is clearly doing well against the likes of Twitter, and relatively well against Facebook based on age. However, I do believe that Snap will have a challenge in expanding its users outside the 18-24 age group... I don't know any grandparents using Snap. So, unless they're banking on growing with their user base, that'll be a tough market to crack imo.
I wanted to dive a bit deeper into ARPU and see how it compares historically with Facebook, and it appears that Facebook had the same ARPU when it was the same age as Snapchat. Snapchat has been growing at pace equivalent to the digital advertising industry; but imo, it should be taking more share since there's more of a shift towards video. I think Snap is definitely positioned well to continue growing revenues, as its users mature (and hopefully stay on the platform). The thing about Snapchat, however, is that isn't yet profitable... which brings me to my next point.
Valuation
Valuation for any growth company is tough. But, I personally feel it shouldn't be with Snapchat... but it is. They haven't proven a path to profitability. They'd had just one quarter of profitability in 2021 – during what most would agree was peak demand. It's reverted back to losing money since.
In terms of cash flow, it appears to be positive as of 2021. But, with challenging quarters ahead, does this go back to being negative? I don't know, and honestly anyone that can convincingly say otherwise is probably bullshitting you. Not to mention, they have immense Stock-Based Compensation which is diluting shareholders and boosting FCF.
That being said, I typically do a full analysis in coming with some sort of target, but the only thing here we can look at here is Price/Sales. Snap is clearly attractive here from a P/S ratio – especially when you compare it against another potentially rising star The Trade Desk (TTD) at 17x. However, if you look at META, or Facebook, it's also at a similar P/S whereas it's very profitable.
Concluding Thoughts
Given that Snap is likely to continue revenue growth ahead, this could be an attractive entry point. They are still a young platform, with growth potential on the ARPU side, and hopefully on the user side as well. I can see both the reasons why someone would chose to or not chose to invest. However, I find it hard to argue the case for investing in Snap versus Meta. It isn't clear to me where Snap will be in 10 years time. It could be an investment I wish I made, but also can be one that I'm glad I avoided. What if it ends up like Vine or Clubhouse? It's a tough market with low switching costs. I'm not convinced to make a move, but I'll be looking for improvements and innovations on their end. The business is still significantly founder-led and -owned which I like. But, how much fire does Evan Spiegel have left? All valid questions. But, let me know what your views/answers are. Happy investing!
---
Disclaimer:
All material presented in this newsletter is not to be regarded as investment advice, but for general informational purposes only. Day trading does involve risk, so caution must always be utilized. We cannot guarantee profits or freedom from loss. You assume the entire cost and risk of any trading you choose to undertake. You are solely responsible for making your own investment decisions. Owners of this newsletter, its representatives, its principals, its moderators, and its members, are NOT registered as securities broker-dealers or investment advisors either with the U.S. Securities and Exchange Commission or with any securities regulatory authority. We recommend consulting with a registered investment advisor, broker-dealer, and/or financial advisor. If you choose to invest with or without seeking advice from such an advisor or entity, then any consequences resulting from your investments are your sole responsibility. Reading and using this newsletter or using our content on the web/server, you are indicating your consent and agreement to our disclaimer.